Podcast: Play in new window | Download
In this episode Montana Ray speaks with Yusef Komunyakaa, Goutam Datta, and Subodh Sarkar about exchanges between US and Bengali poets, including the anthology  (edited by Datta) of African American poets translated into Bengali, "Ami Amar Mritur Por Sadhinota Chai Na" (I Do Not Want My Freedom When I Am Dead) and the Kolkata Book Fair. The writers also discuss the relationship between poetry and theater in both New York and Kolkata. And Komunyakaa discusses the praxis of stage-to-page translation of the Sumerian epic Gilgamesh. Finally, the poets discuss the Bengali language as coexisting with other languages within the context of multilingual societies, both in India and internationally.
With poetry and music by Goutam Datta, Yusef Komunyakaa, Subodh Sarkar, Taj Mahal & Toumani Diabate, Paul Robeson, and Toots & The Maytals. Plus Goutam Datta's Bengali translations of Langston Hughes' poem "Juke Box Love Song" and Gwendolyn Brooks' poem "The Crazy Woman." And an excerpt from Yusef Komunyakaa's Gilgamesh: A Verse Play performed by Actors Scene Unseen (available for purchase here).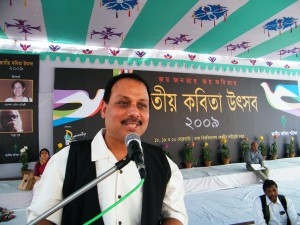 Goutam Datta
 is the founding editor of the bilingual literary journal 
Urhalpool
and the author of five books of poems, 
Griho Judheyer Dolil
 (Civil War), 2008;  
Mukho Mukhee Dui Kobi
 (face to face two poets), 2005; 
Borofay Holood Fool
 (The Yellow Flower in the Snow); 2004; 
Joddhyay Gjhumeeaya Achay 
(The Soldier is asleep), 2001, and the play 
Prothom Alo. 
He edited the African American poetry anthology
Ami Amar Mritur Por Sadhinota Chai Na
 (
I Do Not Want My Freedom When I Am Dead
 ). His works are included in
A Mingling of Waters,
 an anthology of Bengali and American authors. Goutam won the Jassimuddin Poetry Award (India) in 2005 for 
Borofay Holood Fool
.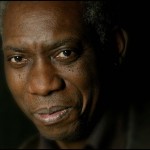 Yusef Komunyakaa
grew up in the deep South during the dawn of the Civil Rights movement. He served a tour of duty in Vietnam, where he was also a writer and the managing editor for the military newspaper, the 
Southern Cross
. He began writing poetry several years after he returned to the United States. By 1979, at the age of 32, Komunyakaa had earned a BA, an MA, and an MFA, and had published two collections of poems, 
Dedications & Other Darkhorses
 and 
Lost in the Bonewheel Factory
. The poet Toi Derricote wrote of Komunyakaa: "He takes on the most complex moral issues, the most harrowing ugly subjects of our American life. His voice, whether it embodies the specific experiences of a black man, a soldier in Vietnam, or a child in Bogalusa, Louisiana, is universal. It shows us in ever deeper ways what it is to be human." Komunyakaa won the 1994 Pulitzer Prize for Poetry for 
Neon Vernacular
. He is the Senior Distinguished Poet in the Graduate Writing Program at NYU.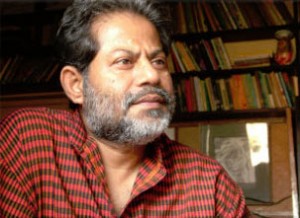 Subodh Sarkar
 is a major Bengali poet with 22 books of poems and one travelogue on America. Critics find his poetry 'incisive, provocative, satiric, and most of all, entertainingly contemporary.' His poems have been translated into English, French and several Indian languages and published in several journals and anthologies. Sarkar edits 
Bhashanagar
, a Bengali culture magazine with occasional English issues. In 2010 he was appointed as the guest editor of 
Indian Literature
, the flagship journal of Sahitya Akademi. Sarkar also has participated in a number of international poetry festivals including events in Taiwan, Germany, and France and was a fellow at the International Writers Program at the University of Iowa. He recently visited Russia and Turkey as a member of the Indian Writers delegation organized by Sahitya Akademi. He teaches English at City College, Kolkata.