Podcast: Play in new window | Download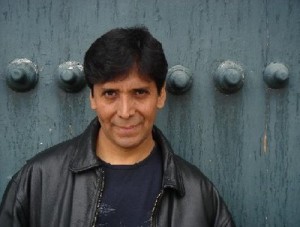 In this episode, Montana Ray speaks with poet-translator-scholar Odi Gonzales about growing up in Peru with two mother tongues and the ways in which the Quechua oral tradition of his childhood has shaped a life-long academic and artistic interest in Pre-Hispanic literatures. Gonzales discusses the contradictions inherent in the life of the white landowner and influential Quechua poet, Kilku Warak'a, and Gonzales reads from his book of Spanish translations of Warak'a's work,Taki parwa/22 poemas quechuas de Kilku Warak'a. Gonzales also reads from his own bilingual (Quechua/Spanish) collection, Tunupa/el libro de las sirenas, which interpolates an ancient Andean myth of the generative relationship between the god Tunupa and two sirens with Gonzales' own experiences living again in two worlds as a scholar of Andean literature at the University of Maryland. Gonzales and Ray discuss the lack of publishing opportunities for Amerindian writers and the gatherings/cities which act as points of intersection between writers working in various native languages. Odi also shares poetry from his collaboration with the Peruvian photographer Ana de Orbegoso and talks about his research into the escuela cuzqueña de pintura, an influential movement by anonymous indigenous painters of the 17th century and Gonzales' inspiration for the book of poetry: La escuela de Cusco. Finally, Gonzales reads from this book and discusses the process of working with his English translator Lynn Levin on the bilingual version of La escuela de Cusco, Birds on a Kiswar Tree, forthcoming from Pittsburgh: Latin American Literary Review Press.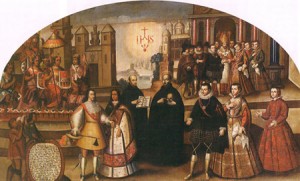 "Matrimonio de Don Martín de Loyola y Doña Beatriz Ñusta," Ánonimo
With poems, translations, and songs by: Enrique Delgado y Los Destellos, Juaneco Y Su Combo, Kilku Warak'a, Odi Gonzales, Lynn Levin, and Los Teddy's.
Lynn Levin's audio clip is included with the permission of PennSound.