Podcast: Play in new window | Download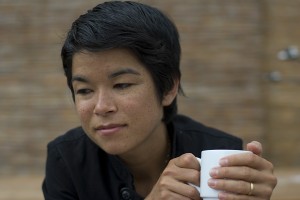 In this episode Montana Ray interviews Jennifer Hayashida, poet-translator and Director of Asian American Studies at Hunter College. Hayashida, who translates from Swedish, discusses her relationship to the Swedish language and culture, specifically her fascination with "global perceptions and misperceptions of Sweden, elided histories of colonialism, the prehistory of neoliberalism, and … the dismantling of the social welfare system." (See: No More Strike Anywhere) She describes her evolution as a translator from her earliest translation projects (A Different Practice by Fredrik Nyberg and Inner China by Eva Sjödin) and explores how a consideration of class, race, and gender can't be set aside in the practice of translation. She also reads from her forthcoming translations of two young Swedish writers Athena Farrokhzad & Karl Larsson and explains some ways in which their work intersects as cultural critics who broaden understandings (domestic and international) of Swedish literature and Swedishness, and describes Sweden's evolving debate around identity politics, including the contributions of writers and translators.
With poems and music by: First Aid Kit, Fredrik Nyberg, Eva Sjödin, Athena Farrokhzad, Karl Larsson, & Säkert!