Six poems by Angélica Freitas, translated from the Portuguese by Hilary Kaplan.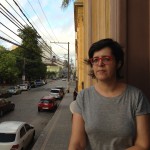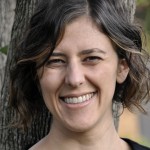 I first discovered Rilke Shake while browsing the poetry section at Livraria Cultura, a large bookstore in Porto Alegre. I grabbed it because of the title; the pun on "milkshake," which in Brazil's vernacular means just what it does in English, made me laugh. The voice in the poems stood out to me because it was funny and female, portrayed queerness, used speech from the south of Brazil, and combined local and global perspectives to deal with questions of personal and poetic identity. I was intrigued by this voice, which grappled with the poets of the past but had a style unlike most other poetry on Brazilian bookshelves. I walked into the street with a new book to devour.
The shake is Freitas's symbol of poetic invention; it is the delicious mess of combination that makes poetry. In Freitas's vision, poetic formation is life formation. Life in these poems occurs in concrete scenes—a family library, a young person's room, a city street—but the setting and its artifacts always point to the human interior. By shaking together literary classics, pop culture, pastoral fantasy, and more, the poems reflect upon and attempt to understand the self, and the poet's art.
–Hilary Kaplan