Four poems by the Peruvian poet José Watanabe, translated from the Spanish by Carlos Llaza.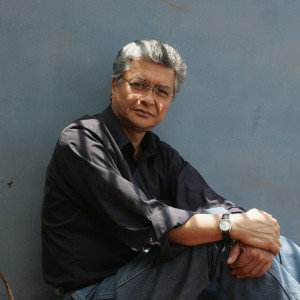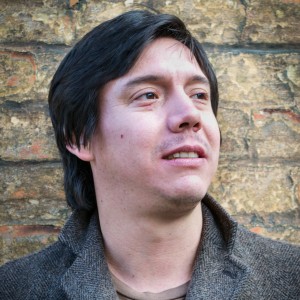 La oruga
by José Watanabe
Te he visto ondulando bajo las cucardas, penosamente,
trabajosamente,
pero sé que mañana serás del aire.
Hace mucho supe que no eras un animal terminado
y como entonces
arrodillado y trémulo
te pregunto:
¿sabes que mañana serás del aire?
¿te han advertido que esas dos molestias aún invisibles
serán tus alas?
¿te han dicho cuánto duelen al abrirse
o sólo sentirás de pronto una levedad, una turbación
y un infinito escalofrío subiéndote desde el culo?
Tú ignoras el gran prestigio que tienen los seres del aire
y tal vez mirándote las alas no te reconozcas
y quieras renunciar,
pero ya no: debes ir al aire y no con nosotros.
Mañana miraré sobre las cucardas, o más arriba.
Haz que te vea,
quiero saber si es muy doloroso el aligerarse para volar.
Hazme saber
si acaso es mejor no despegar nunca la barriga de la tierra.
Caterpillar
by José Watanabe
I've seen you squirming painfully under the mallows,
but I know
you belong to the air of tomorrow.
Long ago I found out that you were an unfinished animal.
As then,
kneeling down and shaky
I ask:
Do you know you belong to the air?
Has anybody ever warned that those sore yet invisible stripe-humps
will become your wings?
Has anybody ever told you what the ache will be like when they open,
or will you just feel a sudden lightness, a tremor:
sharp shivers up your arse?
You ignore the prestige you airborne beings hold
and you might examine your wings and feel strange, not quite yourself,
and you may want to quit,
but no: you must go to the air and not stay with us anymore.
Tomorrow I'll look over the mallows, or higher,
until I spot you,
I want to know if detaching from the soil's too painful.
Please, let me know
if by any chance it's best to keep the belly against the earth.
translated from Spanish by
Carlos Llaza
more>>
El Lenguado
by José Watanabe
Soy
lo gris contra lo gris. Mi vida
depende de copiar incansablemente
el color de la arena,
pero ese truco sutil
que me permite comer y burlar enemigos
me ha deformado. He perdido la simetría
de los animales bellos, mis ojos
y mis narices
han virado hacia un mismo lado del rostro. Soy
un pequeño monstruo invisible
tendido siempre sobre el lecho del mar.
Las breves anchovetas que pasan a mi lado
creen que las devora
una agitación de arena
y los grandes depredadores me rozan sin percibir
mi miedo. El miedo circulará siempre en mi cuerpo
como otra sangre. Mi cuerpo no es mucho. Soy
una palada de órganos enterrados en la arena
y los bordes imperceptibles de mi carne
no están muy lejos.
A veces sueño que me expando
y ondulo como una llanura, sereno y sin miedo, y más grande
que los más grandes. Yo soy entonces
toda la arena, todo el vasto fondo marino.
The Sole
by José Watanabe
I am
the grey against the grey. My life
rests on this endless mimicking
of sand.
By this subtle knack,
that allows me to eat and trick enemies,
I have been deformed. I have lost the symmetry
of beautiful animals, my eyes
and nostrils
have veered to one side of my face. I am
a small, invisible monster
lying on the seabed.
The brief anchovies that pass
believe a sandstorm
devours them,
and the fierce predators brush my sides without sensing
my fear. Fear will always circulate through my body
as a second blood. My body is not much. I am
a shovelful of organs buried in the sand,
the uncertain edges of my flesh
are not too far.
I often dream that I expand,
swaying like a plain, serene and fearless, and greater
than the greatest. I am then
all the sand: I am the vast ocean floor.
translated from Spanish by
Carlos Llaza
more>>
Mantis Religiosa
by José Watanabe
Mi mirada cansada retrocedió desde el bosque azulado por el sol
hasta la mantis religiosa que permanecía inmóvil a 50 cm de
mis ojos
Yo estaba tendido sobre las piedras calientes de la orilla del
Chanchamayo
y ella seguía allí, inclinada, las manos contritas,
confiando excesivamente en su imitación de ramita o palo seco.
Quise atraparla, demostrarle que un ojo siempre nos descubre,
pero se desintegró entre mis dedos como una fina y quebradiza
cáscara.
Una enciclopedia casual me explica ahora que yo había destruido
a un macho
vacío.
La enciclopedia refiere sin asombro que la historia fue así:
el macho, en su pequeña piedra, cantando y meneándose, llamando
hembra
y la hembra ya estaba aparecida a su lado,
acaso demasiado presta
y dispuesta.
Duradero es el coito de las mantis.
En el beso
ella desliza una larga lengua tubular hasta el estómago de él
y por la lengua le gotea una saliva cáustica, un ácido,
que va licuándole los órganos
y el tejido del más distante vericueto interno, mientras le hace gozo,
y mientras le hace gozo la lengua lo absorbe, repasando
la extrema gota de sustancia del pie o del seso, y el macho
se continúa así de la suprema esquizofrenia de la cópula
a la muerte
Y ya viéndolo cáscara, ella vuela, su lengua otra vez lengüita.
Las enciclopedias no conjeturan. Ésta tampoco supone que última
palabra
queda fijada para siempre en la boca abierta y muerta
del macho.
Nosotros no debemos negar la posibilidad de una palabra
de agradecimiento.
Praying Mantis
by José Watanabe
Tired, my eyes backed away from the woods—blue with sunrays—
to the static praying mantis 50 centimetres
away.
I was flat on the hot stones of the Chanchamayo
river shore
and she remained there, tilted, hands contrite,
excessively trusting her little branch or dry stick disguise.
I wanted to catch her, show her how an eye will always find us,
but she became flakes and dust, brittle husk in my
fingertips.
An encyclopaedia now explains that I had smashed
an empty
male.
The book refers—with no amusement—that the story went like this:
the male was in his little stone, singing and swinging, calling
a female
and she was next to him already,
perhaps too fast,
disposed.
The mantis' intercourse is slow.
In the kiss—the kiss—
she slides a long tubular tongue into his stomach
dripping some caustic acid drops
which blend his organs
and the tissue of his furthest internal cavity, while he's pleasured,
and while the tongue that hoovers him, pleasures him, taking over
his most extreme substance of brain-drop,
he keeps himself under this supreme schizophrenia from copulation
to death.
Then she, seeing he's empty husk, flies away with her again invisible tongue.
Encyclopaedias do not surmise— and they never will—
what last word
is fixed forever in the dead male's open
mouth.
We shall not deny the chance of a word of gratitude.
translated from Spanish by
Carlos Llaza
more>>
La Jurado
by José Watanabe
Dolorosas mudanzas de entrecasa
han convertido el cuarto de la difunta
en este desordenado escritorio
donde leo poemas de 100 jóvenes
y con ignorancia
califico.
En la pared
queda una suave mancha de grasa
donde la difunta apoyaba su coronilla
de madre.
Desde allí
viene a leer conmigo.
Ella siempre fue petulante: yo soy el jurado
pero ella me adelanta
en el juicio, me condena otra vez
a hijo.
En las páginas de ustedes, muchachos, la muerte
tiene más nombres que la vida
y baila
ebria
sonora, las mejillas pintadas como muñeca
de teatro y literatura.
Sólo un verso brillante, sólo dos, y el resto
puras fintas, me dice
la jurado. La muerte
de verdad
es como la poesía: mírala venir
como una forma
de la templanza.
The Judge
by José Watanabe
Painful in-house removals
have turned the dead woman's
bedroom into this untidy studio
where I read hundreds of poems by young writers,
and with ignorance
I judge.
On the wall
there is a soft smear
where the woman used to lean
her mother's head.
From there
she reads with me.
Arrogant as always: I am the judge
but she's quicker
and condemns me to remain
her son.
Lads, in these pages of yours death
has far more names than life
and dances,
drunk,
strident, with shrill-pink cheeks
like a theatre or literature doll.
Only one bright verse, two only, and the rest
pure feint, explains
my judge. Death
is really
like poetry: watch it come
as a form
of temperance.
translated from Spanish by
Carlos Llaza
more>>