In this series Montana Ray talks with translators about their process and poetics. Ray will explore and challenge our understanding of the craft and its role in contemporary literature.
Podcast: Play in new window | Download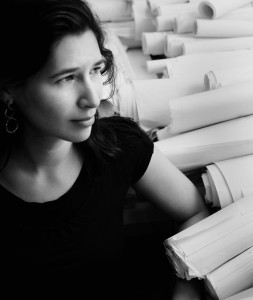 In this episode Idra Novey talks about her translation practice, including the differences between translating prose and poetry, how she came to Clarice Lispector, and how translation relates to the act of writing. Novey also discusses the importance of an international awareness to her poetics and how a wider view of the world relates to writing politically and compassionately.
With music and poems by Jorge Ben, Paulo Henriques Britto, Café Tacvba, Goutam Datta, Idra Novey, and Tim Maia. Plus Novey's translations of Clarice Lispector and Manoel de Barros.
Idra Novey is the author of Exit, Civilian, a 2011 National Poetry Series Selection, and The Next Country, a finalist for the 2008 Foreword Book of the Year Award in poetry.  She's received awards from the Poetry Society of America, the National Endowment for the Arts, and the PEN Translation Fund. Her recent translations include Clarice Lispector's novel The Passion According to G.H., forthcoming from New Directions and Penguin UK.  She's taught in the Bard College Prison Initiative, at NYU, and in Columbia University's School of the Arts.